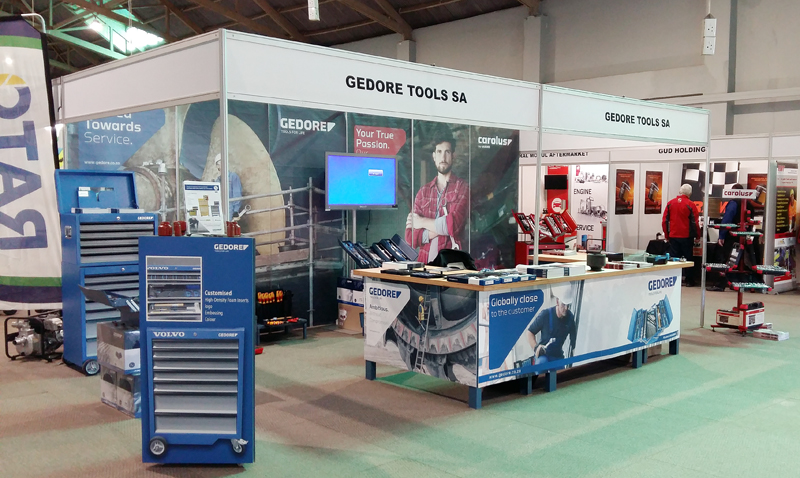 The recent Cymot Show held over two days , 7th & 8th July 2017.
This show is held bi-annually at the Windhoek Showgrounds in Namibia and attracts Manufactures and Suppliers to Cymot from all over the world. Gedore Tools SA has been present at 10 shows stretching back to 1995.
The main aim is for Cymot's invited customers to interact directly with manufacturers thus creating excitement and enthusiasm. GSA normally have a number of Special offers on a range of products and this in turn creates interest.
Our mission is also to showcase new products and to create market awareness of our Brand.