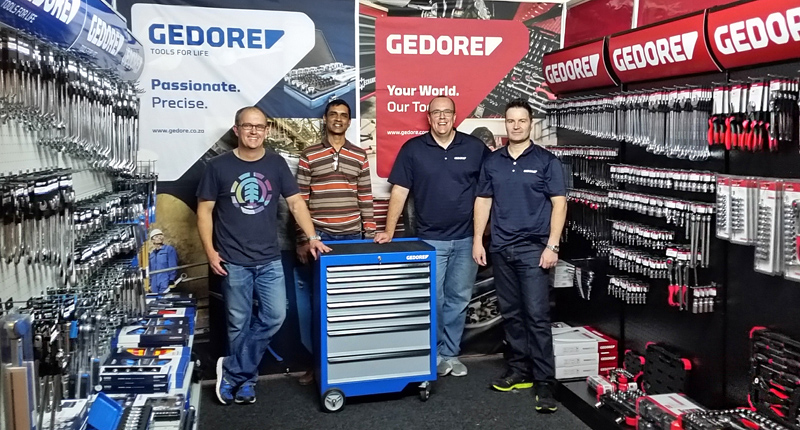 The recent Mica Market Show held at the Wild Coast Sun from 13th - 16th August 2018, was a huge success with lots of interest shown in Gedore and the launch of Gedore RED.
Thank you to all our team members who made the week successful and thank you to those that visited us.
Seen here (L to R) Guy Read, Ojie Ishwarlal, Eben Van Zyl and Alain Loretz.